What was going to be a simple link I wanted to share (via Aatish) got me thinking about the legacy of "problematic" monuments across the Balkans. Regardless of what they symbolize, most of these have fallen into disrepair due to the fall of the regimes that erected them in the first place.
The original post here shared a series of "spomenik" monuments built throughout former Yugoslavia. Here is a great essay by John Bailey that puts these in context.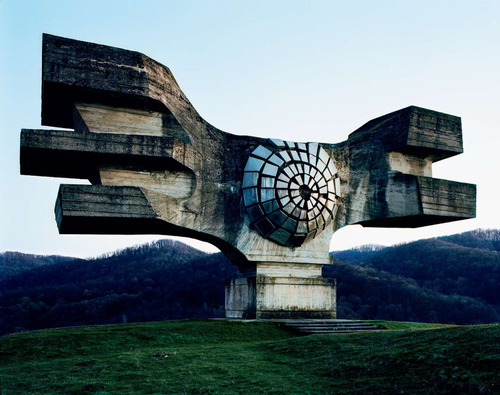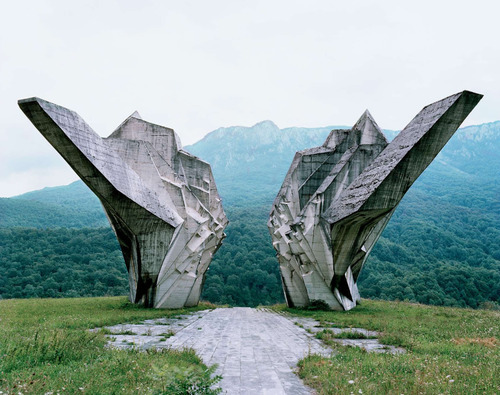 This reminded me of the ongoing debate in Bulgaria over what should be done with similar crumbling monuments. I remember many of these from my childhood.
A recent example is the Sofia monument to celebrate 1300 years since the creation of the Bulgarian state (паметникът "1300 години България" пред НДК). Built in 1981, it has been falling apart since then and has found uses as a graffiti canvas and skateboard park among other things.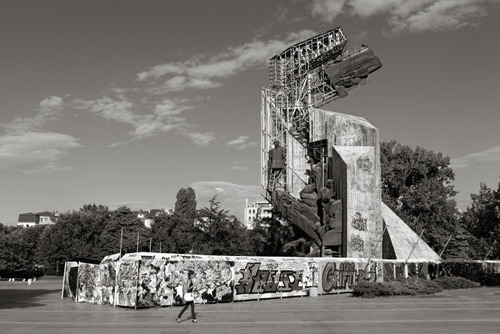 The public debate is ongoing here with proposals ranging from demolishing the monument, renovating it while maintaining some of the original symbolism, or re-purposing it into something more "useful" such as a mall or an urban sports facility. 
Another one is Buzludja (Бузлуджа), built in 1981 on one of Bulgaria's tallest peaks to serve as the venue for a communist party convention. I've written about this one before here.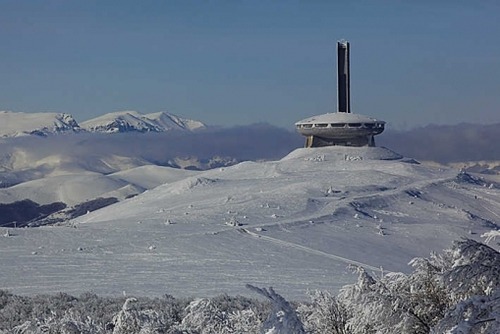 Another one that I keenly remember from my childhood is the "Banner of Peace" (Знаме на мира) monument and park, built in 1979 to accommodate a UNESCO-supported festival of children's art.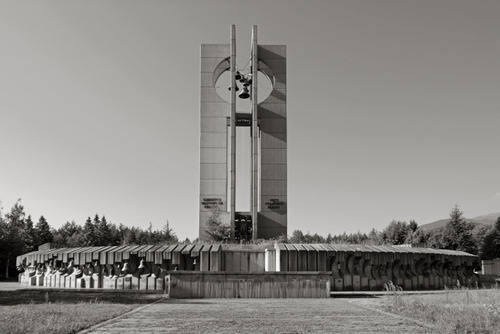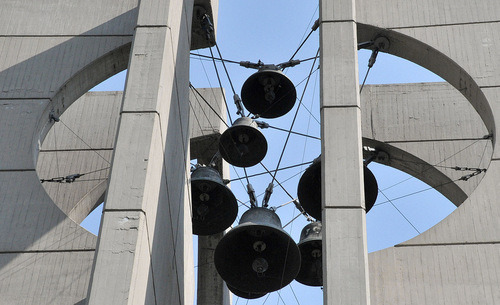 One of the first color photos my parents have of me as a child was taken there, back when you had to have a photographer take one for you. Every country that participated donated a bell, that was then installed as part of the concrete structure around the perimeter, which allows visitors to interact with the monument as they walk around it. Here is a link to a great photo-essay about the state of the park 30 years after it was built. 
Some of the images above are taken from the "Forget Your Past" project by Bulgarian photographer Nikola Mihov, which contains many more photographs of soviet-era monuments around Bulgaria. You can find the book here.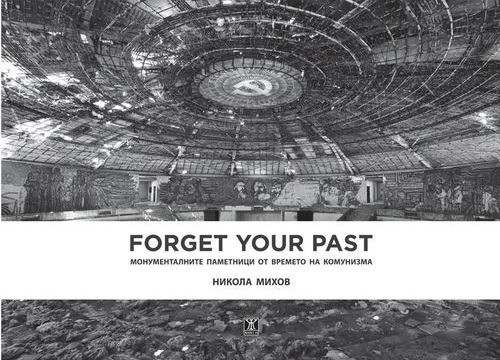 I'm glad we're seeing increased attention in documenting these memorials and a lively dialog about their future. Without in any way condoning the governments that erected them or the ideas that they capture, I do believe they need to be kept as an important part of our historical and architectural record.